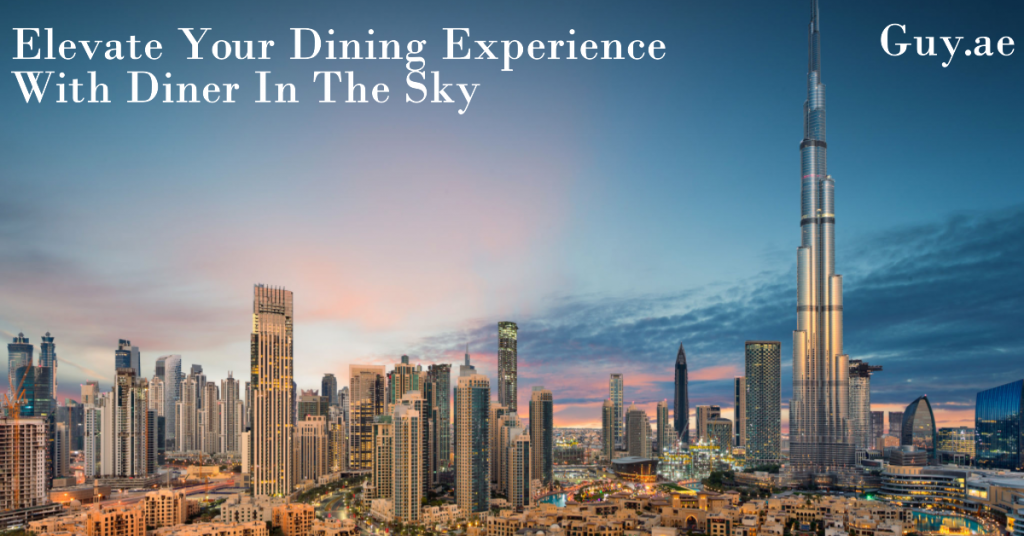 Unique ideas to make your day special
Here are some truly unique experience ideas for your visit to Dubai:
Join us for a Hot Air Balloon Ride Over the Desert: Start your day with a breathtaking hot air balloon ride over the stunning Dubai desert. Witness the golden sands, vast dunes, and stunning landscapes from a unique perspective as you float peacefully in the sky.
Elevate your dining experience with Dinner in the Sky: Join us for a meal suspended high above the ground. Dubai offers a "Dinner in the Sky" experience where you can savor gourmet cuisine while seated at a table suspended by a crane, providing panoramic views of the city's iconic skyline.
Immerse yourself in the underwater world at Atlantis: Indulge in a dining experience at the mesmerizing underwater restaurant in Atlantis, The Palm. Feast on delectable dishes while surrounded by the breathtaking marine life of the Ambassador Lagoon.
Embark on a Dubai Fountain Lake Ride: Join us for a unique boat ride on the Burj Lake and get up close to the mesmerizing Dubai Fountain. Marvel at the choreographed water performances accompanied by music and lights, creating a stunning spectacle that will leave you in awe.
Immerse yourself in the vibrant Dubai Miracle Garden: Join us on a visit to the Dubai Miracle Garden, a world of vibrant colors and exquisite floral designs. With over 50 million blooming flowers arranged in stunning patterns, this is the perfect place for nature lovers and photography enthusiasts.
Experience snow in the desert at Ski Dubai: Escape the desert heat and join us at Ski Dubai, an indoor ski resort located in the Mall of the Emirates. Enjoy skiing, snowboarding, tobogganing, or simply savor a cup of hot chocolate in the wintry ambiance.
Get a unique perspective at the Dubai Frame: Join us for a visit to the Dubai Frame, an architectural marvel that offers panoramic views of the city from its 150-meter-high glass bridge. Witness the stark contrast between the historic and modern parts of Dubai.
Take a Seaplane Tour for breathtaking aerial views: Join us on a seaplane tour and witness Dubai's iconic landmarks from above. Enjoy stunning aerial views of the Burj Khalifa, Palm Jumeirah, Burj Al Arab, and the World Islands as you glide over the city's breathtaking skyline.
Embark on an Abra Ride on Dubai Creek: Hop on an Abra, a traditional wooden boat, and join us for a serene journey along Dubai Creek. Experience the city's rich heritage as you pass by historic sites, bustling souks, and traditional Arabian architecture.
Discover the ancient art of falconry: Join us for a falconry experience and witness the majestic birds in action. Learn about their training techniques, and even have the opportunity to hold and fly a falcon, which is an integral part of Emirati culture.
These unique experiences offer a glimpse into the diverse and extraordinary offerings of Dubai. We are dedicated to creating lasting memories and providing you with a truly unforgettable visit to this remarkable city.