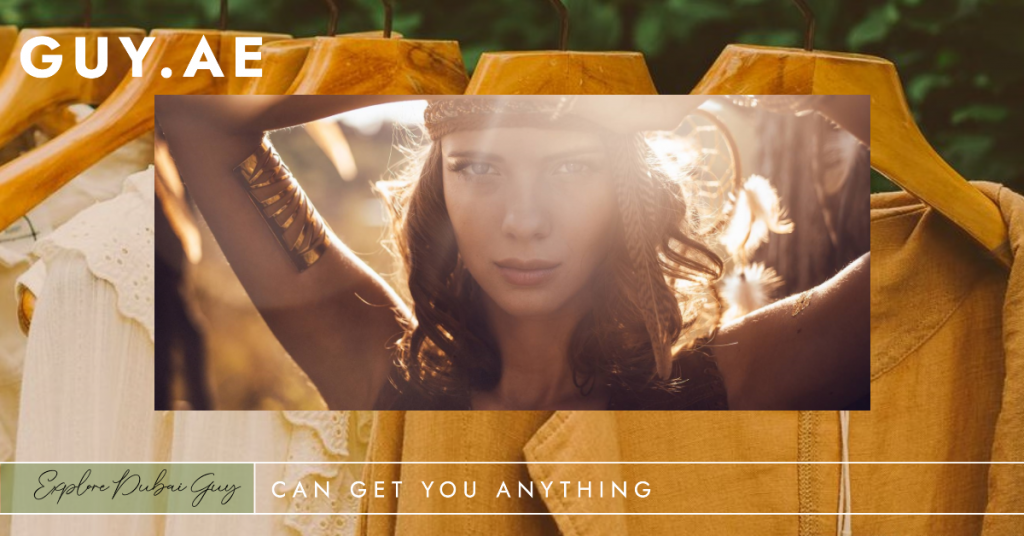 At Guy.ae, we take pride in offering services that go beyond the ordinary, allowing you to experience Dubai in a way that is truly exceptional. We understand that every individual is unique, with different interests, preferences, and desires. That's why we go above and beyond to curate experiences that are tailored specifically to you.
From the moment you engage with us, you'll notice that we approach things differently. We take the time to understand your needs, interests, and aspirations, ensuring that every aspect of your experience aligns with your desires.
Our team of experts, with their extensive knowledge and local expertise, work tirelessly to create experiences that are truly one-of-a-kind.
Whether you're a local resident seeking new adventures or a visitor longing for an authentic taste of Dubai, we have something special in store for you. Our team listens attentively to your requests, paying attention to even the smallest details, in order to create experiences that resonate with you on a personal level. We believe that it's these unique touches that truly make a difference and create memories that last a lifetime.
From dining experiences to adventure pursuits, cultural immersions to exclusive access and VIP treatment, our services cover a wide range of interests and preferences. Imagine dining under the starlit sky at a carefully selected location, savoring exquisite cuisine that caters to your specific tastes. Picture yourself embarking on adrenaline-fueled adventures that are custom-designed to match your thirst for excitement. Envision immersing yourself in the local culture through authentic interactions and behind-the-scenes access that only a select few can experience.
But it's not just about the activities and experiences themselves; it's about the attention to detail and the personalized approach that sets us apart. We understand that time is precious, and we strive to optimize your schedule, ensuring that every moment is maximized to create meaningful memories. Our team takes care of all the logistics, from efficient transportation arrangements to seamless coordination of activities, so that you can focus on immersing yourself in the experience without any worries or hassles.
Moreover, we believe in the power of building lasting relationships. Our commitment to providing a truly unique and curated experience extends beyond the initial encounter. We maintain open communication throughout the entire process, ensuring that you feel valued and involved every step of the way. Our aim is to create not just satisfied customers, but lifelong connections and friendships.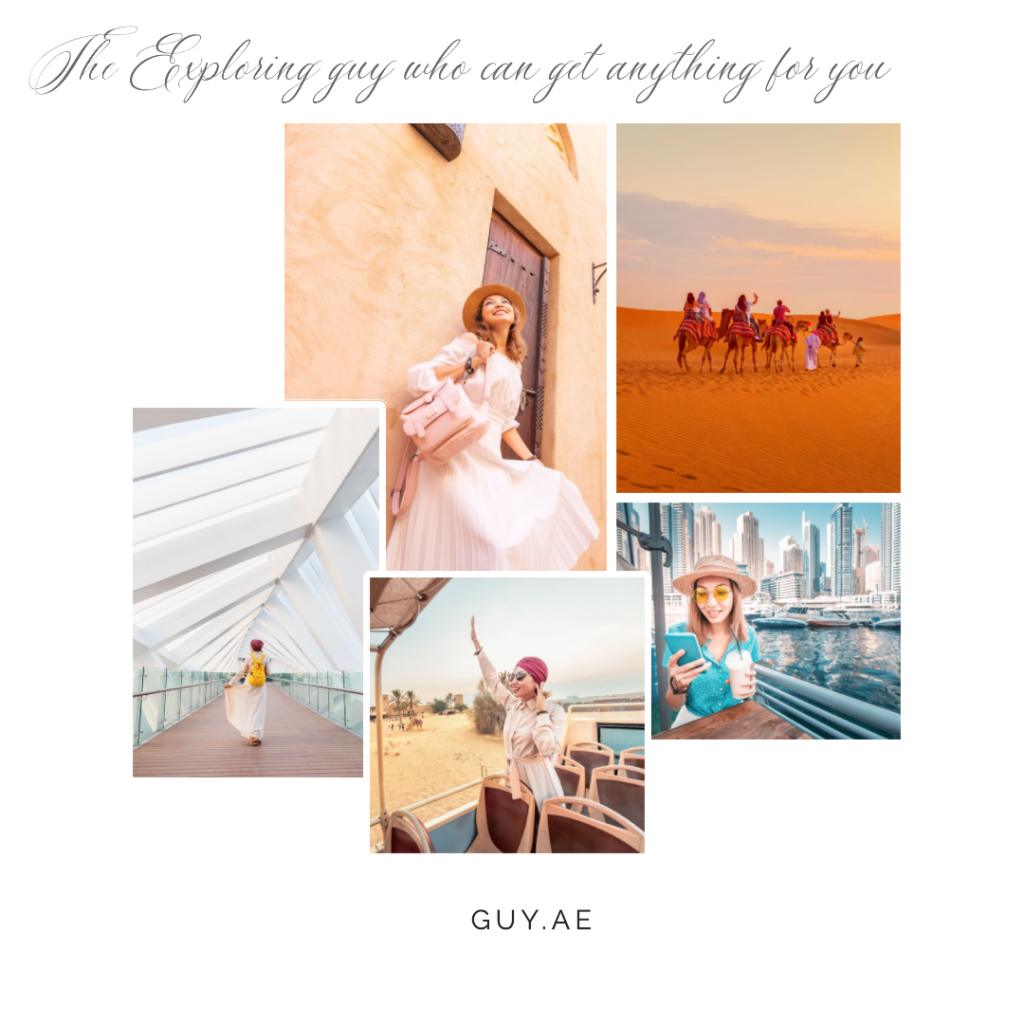 In a city known for its luxury and extravagance, we stand out by offering services that are curated and different. We believe that Dubai has so much more to offer than what meets the eye, and it's our mission to help you uncover its hidden gems, experience its authentic charm, and create memories that will stay with you forever.
So, if you're ready to embark on a journey of extraordinary experiences and explore Dubai from a unique perspective, look no further than Guy.ae. We're here to make sure that every moment you spend in this remarkable city is nothing short of remarkable itself.
Here is just a small sample of what we offer, choices are unlimited:
At Guy.ae, we take pride in being your ultimate gateway to Dubai, offering a comprehensive range of services that go beyond the ordinary. In addition to curating unique experiences and personalized adventures, we provide a host of exclusive services designed to meet your specific needs and ambitions.
If you're looking to establish a business in Dubai, we understand the intricacies involved in navigating the local market. Our extensive network of private connections allows us to connect you with influential individuals, potential investors, and reputable local partners. We can arrange pre-booked meetings and facilitate introductions, giving you the opportunity to present your business ideas and forge valuable relationships.
Moreover, we recognize that setting up a business in a foreign country can be challenging. That's why we offer assistance in obtaining the necessary licenses and permits to start your venture in Dubai. Our team of experts is well-versed in the local regulations and procedures, ensuring a smooth and efficient process. Whether you're interested in launching a restaurant, importing goods, or venturing into any other industry, we can provide the guidance and support you need to navigate the bureaucratic landscape.
In addition to our business-related services, we also offer access to a wide range of resources and contacts. Whether you're seeking specialized professionals, suppliers, or any other specific requirements, we act as your one-window operation, making it our mission to fulfill your requests and connect you with the right people.
With our extensive knowledge of the local market, we can assist you in identifying lucrative opportunities and making informed decisions. We stay up to date with the latest trends and developments in Dubai, ensuring that you have the necessary information to make strategic choices for your business or personal endeavors.
At Guy.ae, we believe in the power of personalized service. We take the time to understand your unique requirements, goals, and aspirations, and tailor our services accordingly. Our dedicated team is committed to providing you with a seamless experience, taking care of all the details so that you can focus on what truly matters – achieving success and realizing your dreams in Dubai.
So whether you're looking to establish a business, make valuable connections, or require assistance with licensing and permits, Guy.ae is your trusted partner. We pride ourselves on being your one-stop solution, providing a wide array of services that simplify your journey and ensure you have everything you need to thrive in Dubai's dynamic environment.