Personalized Service Tailored to You
When it comes to providing a truly exceptional experience, we understand the importance of personalization. We believe that every individual is unique, and their desires and preferences should be met with utmost care and attention. With Guy.ae, you can expect a personalized service tailored specifically to you.
From the moment you engage with us, we take the time to understand your needs, interests, and aspirations. Through detailed consultations and conversations, we gather insights about your preferences, ensuring that every aspect of your experience aligns with your desires.
Whether you're a local resident seeking new adventures or a visitor longing for an authentic taste of Dubai, we go the extra mile to curate experiences that resonate with you. We listen attentively to your requests, paying attention to even the smallest details, and use our extensive knowledge and expertise to transform your vision into a reality.
Are you dreaming of a romantic dinner under the starlit sky? We will meticulously select the perfect location, taking into account your preferred ambiance, cuisine, and dietary preferences. From private beachside settings to secluded rooftop terraces with panoramic views, we ensure that your dining experience is tailored precisely to your taste.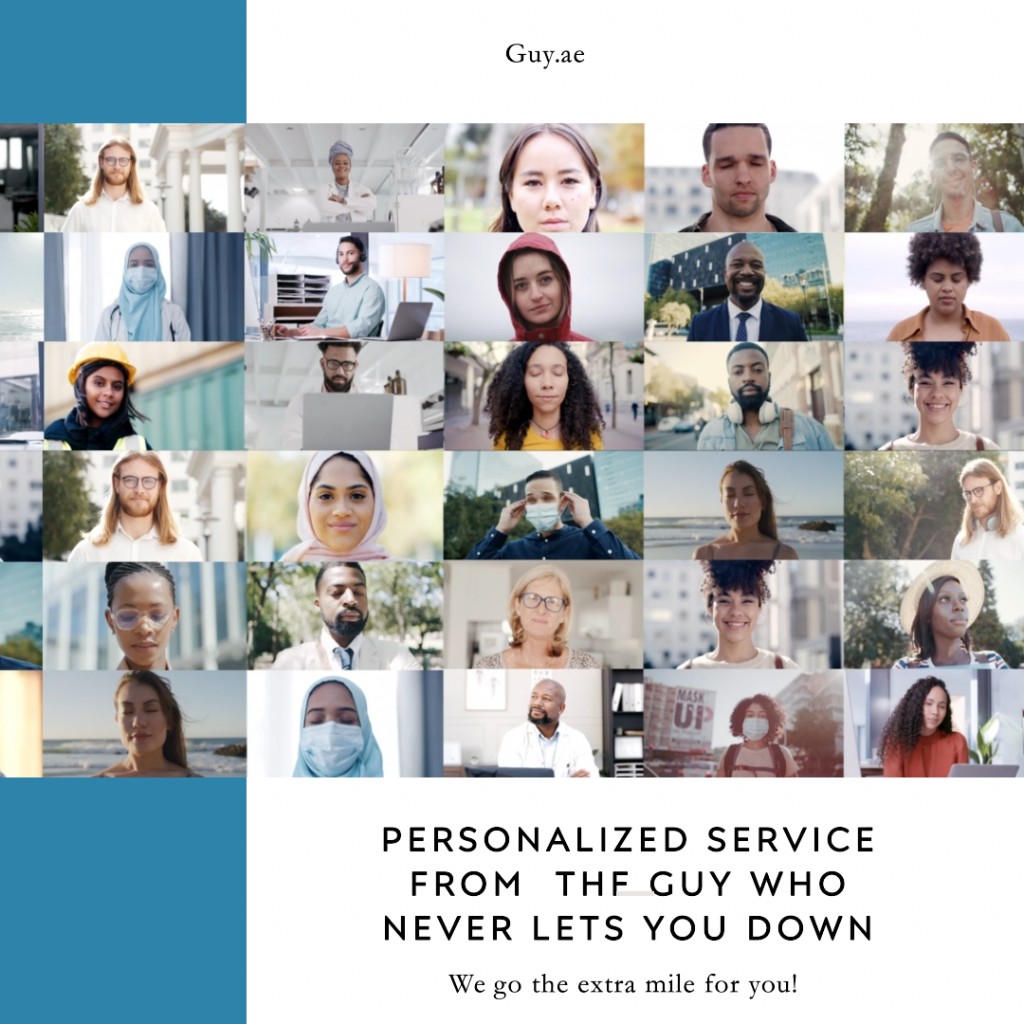 Perhaps you have a penchant for adrenaline-fueled adventures. We can craft a thrilling itinerary that encompasses exhilarating activities like skydiving above Dubai's iconic skyline, racing supercars on world-class tracks, or embarking on a luxury yacht charter to explore the stunning coastline. Every element is handpicked to align with your adventure-seeking spirit.
For those who crave exclusive access and VIP treatment, our network of connections and insider knowledge comes into play. Whether it's securing front-row tickets to a highly anticipated concert, arranging a private meet-and-greet with a celebrity, or gaining exclusive access to coveted events, we leverage our relationships to provide you with unparalleled opportunities.
Moreover, we understand that time is precious. We strive to optimize your schedule, ensuring that every moment is maximized to create meaningful memories. From efficient transportation arrangements to seamless coordination of activities, we take care of the logistics so that you can focus on immersing yourself in the experience.
With Guy.ae, your satisfaction is our top priority. We are committed to exceeding your expectations and delivering a service that is second to none. The personalized touch extends beyond the initial consultation, as we maintain open communication throughout the entire process, ensuring that you feel valued and involved every step of the way.
In a city known for its luxury and extravagance, we stand out by providing a bespoke experience tailored to your individuality. We recognize that no two individuals are the same, and our dedication to personalization sets us apart. With Guy.ae, you can expect a service that caters to your specific desires, ensuring that every moment in Dubai is uniquely yours.
Here are a few examples of how we provide personalized services tailored to individual preferences at Guy.ae:
Culinary Delights:
If you're a food enthusiast eager to explore Dubai's diverse culinary scene, we create a personalized food tour that takes you on a gastronomic journey. We'll arrange visits to local street food stalls, upscale fine dining establishments, and hidden gems known only to locals. Whether you're craving traditional Emirati dishes, international fusion cuisine, or innovative gastronomic creations, we ensure that each dining experience aligns with your taste buds.
Adventure Seekers:
If you're an adrenaline junkie seeking thrilling adventures in Dubai, we craft an itinerary customized to your preferences. We can arrange an exhilarating desert safari where you can ride dune buggies, experience sandboarding, and indulge in a private sunset camel ride. Additionally, we can arrange a helicopter tour, taking you soaring over the city's iconic landmarks for a breathtaking perspective. Whether it's skydiving, off-roading, or water sports, we ensure your adventure-packed experience aligns with your appetite for excitement.
VIP Treatment:
If you have a penchant for exclusivity and VIP treatment, we have you covered. Let's say you're a music enthusiast who wants an unforgettable concert experience. We can secure VIP tickets, backstage passes, and even arrange a private meet-and-greet with the artist. We utilize our connections and expertise to ensure that you receive the utmost VIP treatment and make memories that last a lifetime.
Luxury Retreats:
If you're a luxury traveler seeking a lavish and indulgent experience, we can curate a customized luxury retreat for you. We'll arrange stays at the most prestigious hotels and resorts in Dubai, taking into consideration your preferred amenities, such as private pools, spa treatments, or exclusive access to clubs and lounges. Additionally, we can arrange private yacht charters or helicopter transfers for a truly opulent experience.
Cultural Immersion:
If you're a traveler passionate about immersing yourself in local culture, we design a personalized itinerary that allows you to explore Dubai's cultural heritage. We can arrange visits to museums, art galleries, and historic neighborhoods. We can also organize encounters with local artisans, giving you an opportunity to learn traditional crafts or participate in cultural activities.
These examples showcase how we go above and beyond to tailor our services to your specific preferences and interests. Whether it's culinary experiences, adventure pursuits, VIP treatment, luxury retreats, or cultural immersion, we ensure that every aspect of your Dubai experience is uniquely tailored to you.